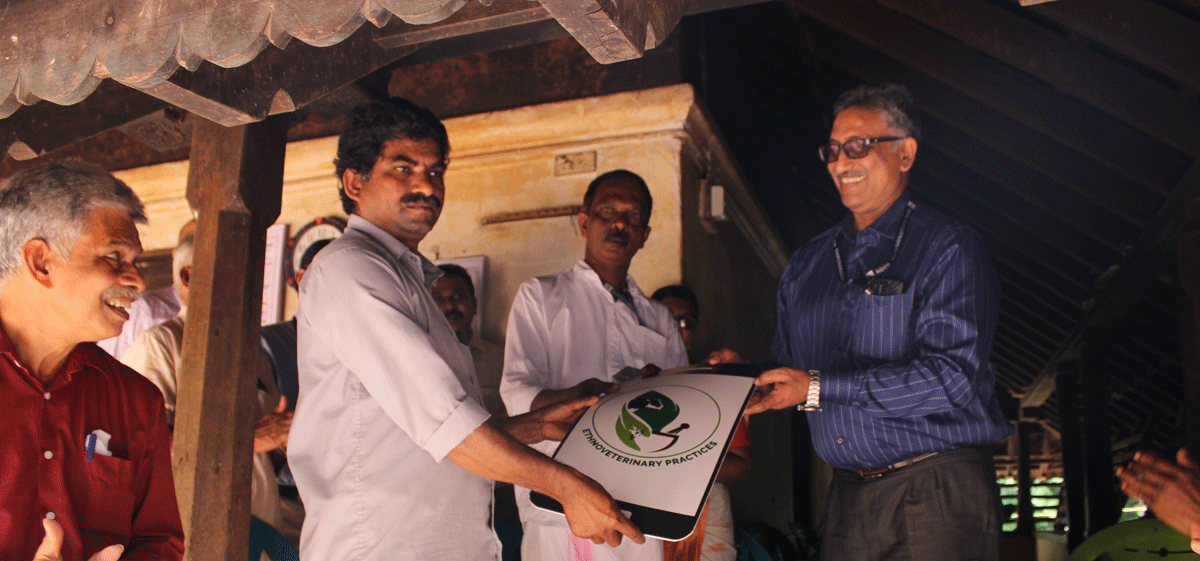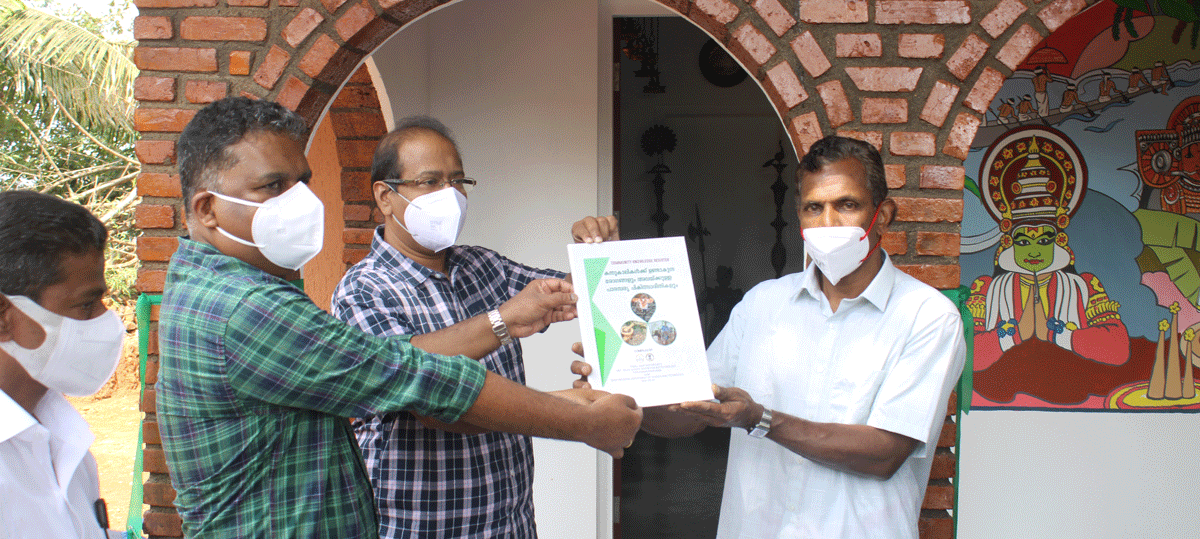 Scientific Validation of Ethnoveterinary Formulations
"The diversified botanical wealth in India is a treasure trove of our livelihood needs. Ethnoveterinary practice (EVP) by plant species has been utilized for centuries as a primary source of prevention and control of livestock diseases. The documentation of EVP is a need of the hour as most tribal communities are suffering from encroachments owing to urbanization and as such their endless knowledge is disappearing with them. The Discernment of Traditional Knowledge (TK) rooted remedies has promising potentiality in veterinary medicine not only for efficacy and safety but also for the potential to overcome the side effects of chemotherapeutic drugs. The knowledge, skills, methods, practices and beliefs of botanicals have been chaotic, semi formalized and transferred vocally among various ethnic communities for traditional animal health care. The day-to-day practices of traditional knowledge revolve around the remarkable innovations of new herbal formulations that become an integral part of ethno-veterinary management among farmers. Documentation of ethno-veterinary knowledge based on the use of plant resources and its scientific validation should be made available for future use especially between the traditional societies and should not be limited to any text or manuscript. The ultimate goal of the study is to provide an infrastructure facility for the development of ethnoveterinary medicines (EVM) based on traditional EVP as an active financial capital for the empowerment of socio-economic and cultural changes in the society. This study brings new insights into the development of eco-friendly, cost effective medicines to control veterinary diseases in the present and the future as it helps to equip tribal communities for the conservation of their unique medicinal plant biodiversity".
Documenting ethno-veterinary practices (EVP) and indigenous livestock

Establishing home herbal garden for the plants used in EVP

Ethno-veterinary service delivery center

Scientific validation for Ethno-veterinary preparations throug in vitro, in vivo and in silico approaches.

Developing Web based Portal and mobile application for EVP

Standardization of shelf life studies for the two ethno- veterinary drugs developed such as wound healing oil and Deworming Powder.

Technology transfer to pharmaceutical companies with access benefit sharing for knowledge informers.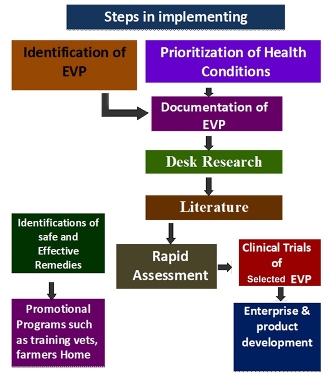 Gau Mitra Mobile App.
App developed by Rajiv Gandhi Centre for Biotechnology, is intended to help farmers to identify primary health problems in cattle and their treatment based on Ethnoveterinary practices.
Checkout App on Google Play Store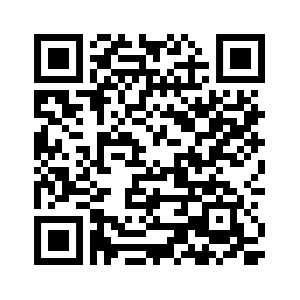 Scan to download the app.