Rajiv Gandhi Centre for Biotechnology houses a large number of Molecular Biology and Biotechnological research instruments. The principal responsibilities of the Instrumentation Engineering Division are :
Installation, maintenance and repair of laboratory instruments in RGCB.
Design, modification and fabrication of research instruments.
The division maintains a well equipped engineering workshop with facilities required for the repair and calibration of the sophisticated instruments. Repair up to the PCB level is done here reducing the downtime and repair costs of the instruments. Also dependence on expensive maintenance contracts has been reduced considerably as most of the essential repair works can be carried out using the in-house facilities.
The Instrumentation Division also maintains the Centralized Instrumentation facilities, PC based security surveillance system, Biometrics Time Attendance recorders, Conferencing facilities, Communication systems, Liquid Nitrogen Plant, Incinerator, Auditoriums, convention Centre etc.
It also carries out the supervision of 11 KV electrical substation, 340 ton AC plant and 1000 & 750 KVA DG sets. All minor electrical and air-conditioning works required by the scientific staff also carries out by the in house engineering department.
Staff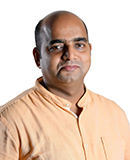 Rajasekharan K
Deputy General Manager
+91-471-2529-447
rajasekhar@rgcb.res.in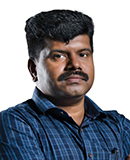 Rahul C S Nair
Manager (Technical Services)
+91-471-2529-601
rahulcsnair@rgcb.res.in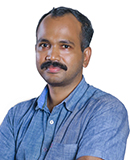 Sajan I X
Manager (Technical Services)
sajanix@rgcb.res.in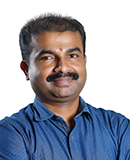 S Rajeev
Technical Officer
srajeev@rgcb.res.in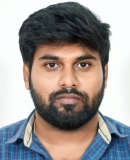 T S Ancy Prince
Electrical Supervisor
ancyprince@rgcb.res.in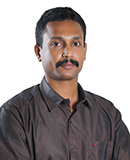 Premkumar V
Laboratory Assistant
+91-471-2529-606