Research Summary
Insulin resistance is the hallmark of type 2 diabetes and one area our laboaratory focus is how independent risk factors for diabetes evolve over time in developing insulin resistance. Type 2 diabetes is a multi-factorial disease and have genetic, epigenetic and environmental components to its pathophysiology. The major objectives are addressed by performing human studies on a prospective cohort. Related to the laboratory theme, we also investigate molecular regulation in adepocyte biology, gene expression in dietary habits, and also metabolic alterations in subclinical deficiency of micronutrients.
Research Programs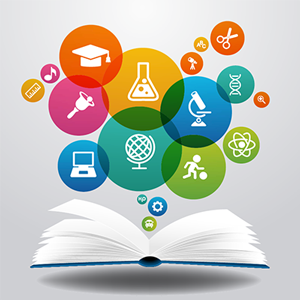 Type 2 diabetes is the most commonly diagnosed metabolic disease and metabolic alterations are often present years before the overt disease. Emerging technologies such as mass spectrometry have augmented the feasibility of acquiring high-throughput profiles of a whole organism's metabolic status (metabolite profiling, or metabolomics). Metabolomics allow assessment of large numbers of metabolites that are substrates, products and by-products of biochemical pathways of body metabolism. In addition to serving as potential biomarkers of disease, metabolites may have unexpected roles as regulatory signals with hormone-like functions or effectors of the pathogenesis of disease itself. At present we are developing mass spectrometry based tools of metabolomics in our laboratory. The present activity intend to identify the altered metabolic pathways in healthy people who are at risk of developing T2D (e.g., family history of T2D) by mass spectrometry based metabolomics. Towards this objective a project "Metabolic Profiling of Normal Healthy people in Kerala" is being executed by recruiting normal healthy people, but having various risk factors of T2D. We conduct human studies and besides mass spectrometry, we also employ various clinical, biochemical and hormonal measurements in the basal as well as postprandial blood of the study subjects.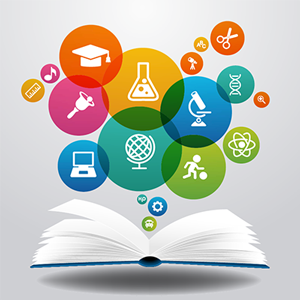 We also have interest in investigating the molecular mechanism of adipogenesis as obesity and diabetes are highly associated due to interwoven molecular links. Adipogenesis in mammals is regulated genetically and hormonally. Adipogenic transcription factors, which regulate the expression of many adipogenic genes leading to the differentiation of adipocytes have been identified, such as peroxisome proliferator-activated receptor-gamma (PPAR-γ). PPAR-γ is the master regulator of adipogenesis and no factors have been discovered that promotes adipogenesis in the absence of PPAR-γ. So, inhibiting the activity of PPAR-γ can result in overall imbalance of body metabolism, energy balance and homeostasis. Recent research on adipocyte differentiation and maturation process has led to explain the role of micro RNA (miRNA) in controlling the whole process. The multi-functionality of PPAR-γ is supposed to be mediated through epigenetic mechanisms such as miRNA based modulation. In this contest, our lab is presently conducting studies on the modulation of upstream/downstream regulators of PPAR gamma using miRNA as molecular switches to reduce adipocyte hypertrophy and hyperplasia. Preliminary results so far carried out include the investigation of change in expression of PPARγ, CEBPα, PGC1α, TNFα, FABP4 and Glut4 at different stages of adipocyte differentiation and compared with undifferentiated pre-adipocytes. Expression pattern of these genes in presence of PPAR gamma agonist (rosiglitazone), partial agonist (FMOC-L-Leucine) and antagonist (GW9662) were also checked in the initial phase of study.
Current Research Grants
Metabolomics Profiling of Normal Healthy People in Kerala: Impact of family History of Diabetes.
Department of Biotechnology [DBT]


Identification of Metabolic Alterations in Sub-clinical Vitamin B12 Deficiency by Mass Spectrometry Based Metabolomics.
Kerala State Council for Science, Technology and Environment [KSCSTE]


Projects being implemented in my laboratory under my mentorship

Effect of O-glycans of apo(a) on angiogenesis with respect to pre-eclampsia.
Department of Science and Technology [DST] [National Post Doctoral Fellowship - Kalaivani V, PhD]

Previous/ Completed Research Grants
Modulation of Upstream / Downstream Regulators of PPAR Gamma using miRNA as Molecular Switches to Reduce Adipocyte Hypertrophy and Hyperplasia.
[Projects being implemented in my laboratory under my mentorship]
Department of Science and Technology [DST] [Fast Track Young Scientist - Mahesh Krishna, PhD] 2014-2017