Research Programs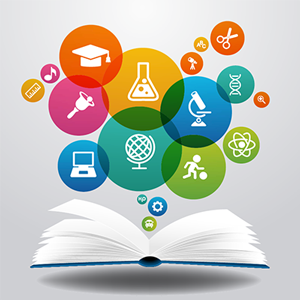 Germline stem cells (GSCs) are lineage of Primordial Germ Cells (PGCs) which may have retained the full level of pluripotency as that of the PGCs, or have lost a part of it to qualify to be a multipotent cell line. Mammalian testis is a place orchestrating one among the very fast cell division patterns in the entire body, amounting to the production of 1000 spermatozoa per heart beat in an adult human being. Despite this pace of division, germ cells manifest minimal loss of genome integrity. Our objectives include characterization of GSCs, harvesting and manipulation of GSCs to generate cells of interest and to understand mechanisms involved in GSC maintenance and differentiation.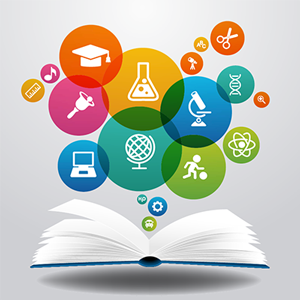 Meiosis occurs in germ cells in the testis and ovary. Somatic cells are incapable of dividing through meiosis. In tesist, enormous number of cells undergo meiosis in a precisely synchronized fashion. We are addressing the molecular control of the processes associated with germ cells differentiation into spermatogonia, primary spermatocytes and ultimately into haploid secondary spermatocytes. We use differential display genomic and proteomic approaches to understand alterations in the levels of expression of a large subset of testis-specific proteins. Special focus is given to differential proteome of spermatozoa from fertile human males and subfertile human males with spermatogenic impairment. We also monitor differential proteome of primary spermatocytes and secondary spermatocytes to define meiosis-associated molecular events.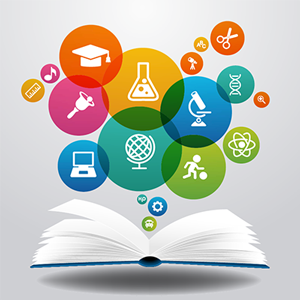 While it is hard to fuse two cells even from the same individual, fertilization poses a natural mechanism through which two haploid cells from two different individuals interact in a highly species-specific manner to yield a single diploid cell. During fertilization, the membrane of spermatozoon fuses with the membrane of oocyte with the highest level of specificity that one could think of. We work on the molecular aspects of cell-cell recognition, membrane-membrane interaction and the physical aspects of membrane structure that aids in fusion events. We have identified a few "critical molecules" involved in gamete interaction, and the absence of any one of these key players has been shown to have strong correlation with compromised gamete functioning. A few of these critical molecules are associated with sperm membrane RAFTS. In this context, we are evaluating the role of RAFTS and RAFT-associated proteins (RAPs) in determining the ability of spermatozoa to recognize, interact and fuse with oocytes.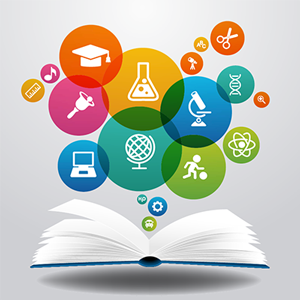 Spermatozoa and oocyte are terminally differentiated cells with no "future" if they do not fuse. The fusion of these two cells produces a single cell, which is the storehouse of the entire pluripotency that would be required for the generation of an entire organism with extremely complex and diversified system. Oocyte cytoplasm might reprogram gene expression from male nucleus, and the spermatozoon (both its nucleus and non-nuclear components) might redefine gene expression in the oocyte. The role of sperm components in defining the division pattern in early embryos is obscure. In collaboration with Dr. Malini Laloraya, we address the intricacies of cellular deprogramming as an immediate early event during fertilization.
Previous/ Completed Research Grants
Isolation of germline stem cells from adult mouse testis and evaluation of their pluripotency
Department of Biotechnology [DBT] 2010-2011

Charcterization of testis-specific tyramine receptor like protein (TRLP)
Kerala State Council for Science, Technology and Environment [KSCSTE] 2008-2011

Cloning, expression and functional characterization of a cyclin-like protein (CLP-1) from human germ cells
Department of Science and Technology [DST] 2008-2011

Sperm proteome profiling in human male infertility
Department of Biotechnology [DBT]-National Bioscience Award Project 2007-2010

Cloning, expression and semiquantitative analysis of protocadherins in human germ cells
Council of Scientific and Industrial Research [CSIR] 2006-2009

Characterization of RAFTS and RAFT-associated proteins of spermatozoa during capacitation and acrosome reaction
Department of Biotechnology [DBT] 2006-2009

Evaluation of the expression of a sterility locus gene TCTEX-1 and its relation with protein trafficking in spermatozoa from infertile and fertile human males
Board of Research in Nuclear Sciences [BRNS] 2006-2009

Mechanism of activation of NADPH Oxidase in blue-light signal transduction reactions in the coleoptile tip
Department of Science and Technology [DST] 2004-2008

Identification of superoxide generating machinery in mammalian spermatozoa
Department of Science and Technology [DST] 2003-2007

Charactrization of 54 kilodalton uterine protein and its involvement in early pregnancy
University Grants Commission [UGC] 2002-2005

Characterization of A/V CAM from human spermatozoa and its involvement in normal human fertility
Department of Biotechnology [DBT] 2000-2004

Biophysical and immunological aspects of the perturbations in post-vasectomy spermatozoa and its relation in irreversibility of fertility
Council of Scientific and Industrial Research [CSIR] 1996-2000

Isolation, purification and characterization of a transiently appearing endometrial adhesion molecule (EAM) in the mouse
Department Of Atomic Energy [DAE] 1992-1995

Active oxygen intermediates in female reproduction and the physico-chemical aspects of membrane configuration as a consequence of oxidative mechanisms at implantation
Department of Science and Technology [DST] 1992-1995

Free radical modulation of the physico-chemical architecture of mammalian sperm membranes and the molecular aspects of sperm-zona pellucida interaction
Department of Science and Technology [DST] 1992-1995

Studies on the isolation, purification and structural and functional characterization of Fc receptors from mammalian sperm
Council of Scientific and Industrial Research [CSIR] 1990-1992

Insect pest management through secondary plant metabolites: control of forest pest and mosquitoes
M.P Council of Science and Technology 1988-1991

Sponsored Grants

Role of CLP-1 in cell cycle regulation in spermatogenic cells
Department of Science and Technology [DST] 2013-2016

Evaluation of cellular aging and genome stability in spermatogonial stem cells
Council of Scientific and Industrial Research [CSIR] 2013-2016

Association between stemness and TCTEX1 expression in testicular germ cells from adult mouse
Board of Research in Nuclear Sciences [BRNS] 2011-2014

Structural and phosphoproteome analysis of mouse sperm membrane rafts during their interaction with zona pellucida protein
Department of Biotechnology [DBT] 2011-2014