Research Summary
Respiratory viruses are the leading cause of morbidity and mortality worldwide, representing an enormous economic and disease burden. These viruses replicate in the respiratory tract from where they are subsequently shed and transmitted via respiratory secretions. They are classified in different virus families and differ in virulence and target groups. My lab focuses on two major respiratory viruses Influenza and Measles that has been associated with aerosol transmission in humans for a longtime. Influenza virus are believed to be there since 412BC and have evolved multiple strategies to interact with a host mainly through mutation of the virus itself and the re-assortment of viral genomes derived from various strains. Rapid mutations of influenza virus result in the loss of vaccine efficacy, and challenge the complete eradication of the virus. In our lab we try to understand how the virus has evolved over time in our population, we sequence the circulating strains and compare with strains from previous influenza seasons. We sequenced the entire genomes of Influenza A 2009 pandemic H1N1 viruses that circulated in Kerala from 2009 till date. We have identified key mutations and would further try to understand the effect of these mutations on viral infection and replication using cell lines as well as animal models. We would further focus to study the impact of influenza virus replication to understand the pathogenesis of the virus. Apart from Influenza our lab is also trying to understand measles vaccine failure and success in southern Indian population. Major objective is to identify key differences between vaccinated childrens who subsequently become infected and who are immune.The study would help us to contribute to the improvement of vaccination schedules, identification of biomarkers of vaccine efficacy and the evalution of therapeutic and/or supportive care during measles infection.
Research Programs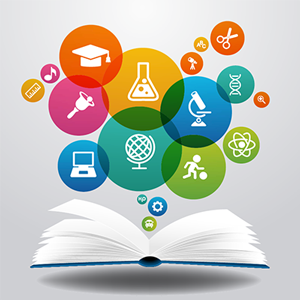 Surveillance for outbreaks of influenza viruses is non-existing in Kerala. To determine whether the influenza viruses that circulated in Kerala had changed over time we sequenced the two surface glycoproteins of the virus, hemagglutinin (HA) and neuraminidase (NA) which plays a significant role in causing antigenic variation of influenza viruses and helped us mainly to determine if key mutations affecting receptor binding and drug binding region were present in the influenza viruses circulating in Kerala. Phylogeny analysis using Bayesian method combined with divergence time estimation indicated that the Kerala H1N1 HAs and NAs are derived from the 2009pdmH1N1 lineage, with most recent common ancestor seen in the year 2012. We observed two mutations T200A and D225N that were known to impact HA receptor binding specificities and virulence of the virus. Additionally, we also noted a key change in the Sa antigenic site, K166Q receptor, the functional consequence of this mutation is presently being analyzed. Our analysis revealed that there are no drug-resistant viruses circulating in Kerala and points to the continued effectiveness of oseltamivir for influenza treatment. The sequencing data provided new perspectives on the evolution of H1N1 virus in Kerala. Still some questions remain unanswered - are there other virulence markers (e.g. E627K in the PB2 gene)? To address this question we did a whole-genome sequencing of pandemic (2009) and post-pandemic (2014, 2015, 2017) viruses. With the basic genetic characteristics we have identified key mutations and would further try to understand the effect of these mutations on viral infection and replication and its impact on the host using experiments in cell lines as well as animal models. In addition to the genetic analysis of the virus, we also studied the baseline overall antibody reactivity of the Keralite population to the 2009 pandemic virus. In collaboration with the Trivandrum Medical College Community Health department we collected 1250 human serum samples between the age group of 10 years to >70 years after the post pandemic period and tested against A/California/04/2009 virus. Upon analysis we observed that the reactivity of humans aged 50-90 was very low when compared to the younger age group.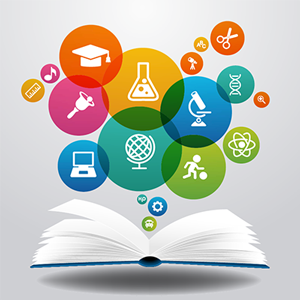 Although the recent 2009 pandemic H1N1 (pH1N1) has increased interest in influenza research, there exists a huge void in understanding the overall immune response to the virus infection and vaccination. Vaccine efficacy studies have shown that current H1N1 vaccines are safe and effective in multiple Indian cohorts, but that sero-protection may be slightly lower (74.7% vs 82.1%) than in European/American cohorts. This may be due to viral factors, host genetics, environment, nutrition or other factors. Accurate markers or models that explain the development of protective immunity to influenza, or predict vaccine failure in Indian populations is incredibly useful in developing appropriate vaccines and immunization schedules relevant to the Indian population. Our study focuses on the elderly, allowing us to better elucidate the immunologic causes of immune dysfunction and decreased response to influenza vaccination. For the study we recruited 154 volunteers including elderly >40 years and younger subjects as controls ranging in age from 20-44 years. All study volunteers were vaccinated intramuscularly with the 2014-2015 trivalent, inactivated seasonal influenza vaccine, Vaxigrip (Sanofi Pasteur). Pre-immune serum & PBMC's (Day 0) and post vaccination serum & PBMC's (Day 3, Day 28 and Day 75) were collected Hemagglutination-inhibition assay and Microneutralization assay specific for influenza virus was performed with serum from each subject (n=154) at all the time points simultaneously using a standard WHO protocol. On day 0, 138 (89.6%) of the study participants had an average HAI titer of 1:80. Day 3 samples showed negligible change and the titers were at or close to 1:80. At Day 28 there was a marked increase in HAI titers with 153/154 (99%) showing marked increase in antibody titers. However there was significant variation in the antibody titers with a lower limit of 1:80 and an upper limit of 1:5120. Serum from the last draw at day 75 showed seropositivity on only 132 (92%) samples. Of the total, 10 volunteer serum showed negligible enhancement in antibody response even after 28 days post vaccination. On an average the remaining 149 samples showed a 4 fold increase in HI titer on day 28 compared to the corresponding day 0 samples which accounted for 33/149. Demonstration of HI response is important for influenza vaccination, nonetheless assessment of neutralization of influenza infectivity through virus neutralization assays and IgG secreting memory-like B-cells through B-cell ELISPOT adds to the characterization of the humoral response to influenza vaccination. Transcriptional profiling of immune responses to H1N1 vaccine is highly essential for further validating our finding and also understanding the immune profiles and variations if any within the groups. Also it will shed insight into the role of gender besides the age factor that has been taken into account.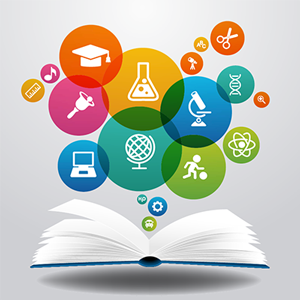 Measles is the most transmissible human virus known, with more than 20 million measles infections occurring worldwide each year. Widespread use of measles containing vaccine (MV) resulted in a dramatic decrease in measles morbidity and mortality. Multiple measles eradication goals were first established almost 50 years ago, but have been repeatedly missed. In fact, despite high levels of vaccine coverage, outbreaks continued to occur among highly vaccinated, school-age children. A 2-dose vaccination schedule was implemented in 1996. Unfortunately, measles outbreaks continue to occur. Measles vaccine failure is typically categorized as a failure to seroconvert (primary failure) or a waning of protection (secondary failure). Even in locations such as the state of Kerala, where vaccination rates are among the highest in India, there continue to be outbreaks of disease. Thus measles and measles vaccine failure remain major public health problems worldwide and are of particular importance in India. The state of Kerala provides an excellent environment for studying the factors affecting the success/failure of measles vaccination in India, and will complement the data coming from studies conducted in northern India. In order to successfully eradicate this disease, we must identify why these outbreaks continue to occur and develop more effective vaccines and preventive measures. Objective of our study is to identify key differences between vaccinated children who subsequently become infected (vaccine failure) and vaccinated children who are immune (vaccine success). To fulfill the objective, we collect a single blood draw from children (4-12yrs) who have already received two doses of measles vaccine and in parallel from child's mother. We also recruit children who are diagnosed with measles disease (regardless of vaccine history). These children and their mothers will undergo a blood draw as well as a nasal and/or throat swab (children) to determine what type of measles virus the child is infected with. Recruitment of volunteers for the study is multi-centric. For serologic analysis, we used a commercial measles IgM and IgG ELISA kit (IBL International GmbH, Hamburg, Germany). Virus genotyping was based on the 600-nt coding sequence for the carboxyl terminus of nucleoprotein (N) of measles virus. Genetic analysis revealed 19 of the measles virus strains to be of genotype D8, a genotype previously found to be circulating in Kerala and in other regions of India. The study recruitment and analysis is still ongoing.
Previous/ Completed Research Grants
Antibody responses to circulating seasonal and pandemic H1N1 influenza virus outbreaks in Kerala.
KBC 2011-2014